Let's have fun inside!
Team-building I indoor I bună dispoziție I team spirit I competiție
"Let's have fun inside" este un program de team-building deschis. Atelierele sunt alese cu grija, tinand cont de locatie, de numar de participanti si de preferinte. Activitatile vor pune in dificultate participantii prin perspicacitate, indemanare, cultura generala si altele care le vei afla. Este lesne de inteles ca vom provoca spiritul de echipa si comuncarea eficienta.
Totul este pregatit cu atentie ca fiecare sa fie implicat, iar buna dispozitie sa fie maxima.
Ce obtii cu acest program?
Cresterea nivelului de comunicare;
Motivarea si coeziunea echipei;
Integrarea noilor membri in echipa
Impartirea responsabilitatilor si alocarea resurselor;
Îmbunătățirea relațiilor interpersonale;
Facilitarea gândirii creative şi găsirii de soluţii;
Relaxare și bună dispoziție.
Locatia
Spații generoase din punct de vedere a suprafeței, în funcție de numărul de persoane.
săli de conferință, hale de producție, restaurante,....
Activitati
Activitati de cultura generala
Activitati de perspicacitate
Activitati de indemanare
Durata
Derularea programului se face in 3-4 ore
Numar participanti
Numar minim de persoane - 8
Numar maxim de persoane - 500+
Debriefing
Debriefingul este plin de umor si exemplificarea momentelor critice de colaborare.
La final vei spune:
Ce tare a fost! Puterea echipei conteaza!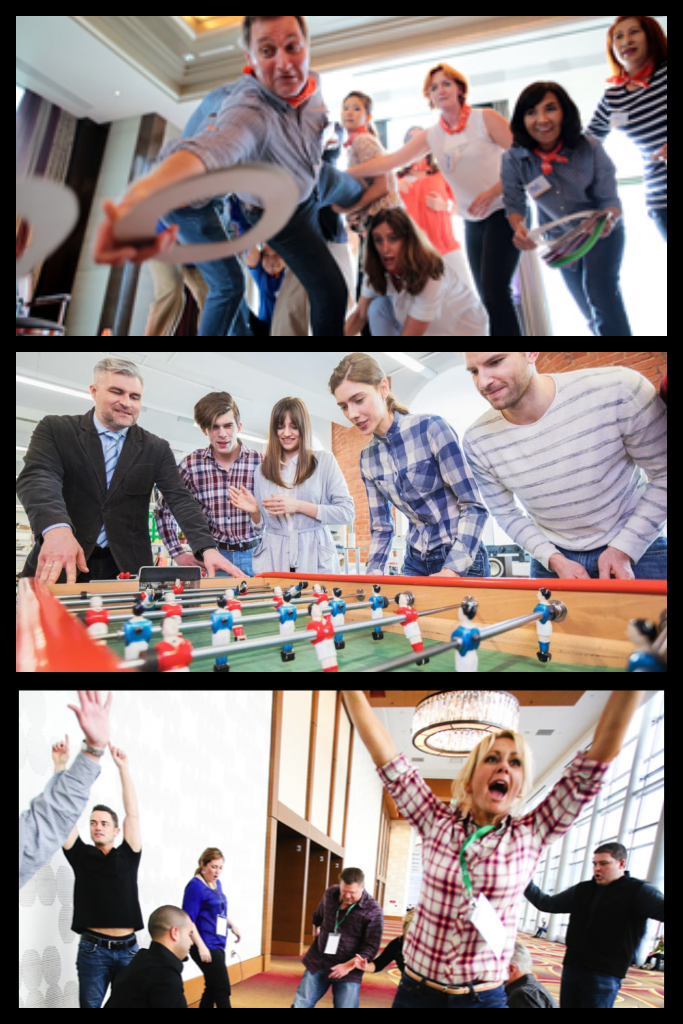 TE VOM CONTACTA NOI!
Ai nevoie de mai multe detalii da-ne un semn si te contactam noi. Click pe butoanele de mai jos sau Suna la: +40 771 44 68 70.